Rising children to play an active role in the international community for the realization of world peace
We, the Peace Piece Project, believe that world peace means creating a planet where children can live in peace. To achieve this, we are raising children who will create peace.
At the Children's World Peace Summit, teenage children representing countries around the world gather in the International Conference Hall of the House of Representative Members Office Building, which is actually used by world leaders, to exchange views on world peace, make peace proposals from the children's point of view, present ideas for realizing world peace, and each one of them pledges an action plan.  In the current peace education system, there are opportunities to learn about the history of war, but there are few opportunities to learn how to create peace. The purpose of this program is to give children the opportunity to learn and think proactively about peace with children of many nationalities during their precious teenage adolescents, when they are developing both mentally and physically. Through this summit, children will gain an interest in international cooperation and acquire the ability to play an active role in international society in the future.
To date, more than 600 ideas for creating peace have been submitted from 25 countries.
We would like to make this event a global festival of wisdom in which 100 million children from 100 countries will participate to solve global issues, along with the Olympics (a sports festival) and Expo '70 (a business festival).
The Summit will contribute to the achievement of the Sustainable Development Goals (SDGs), the United Nations' action plan for people, planet and prosperity.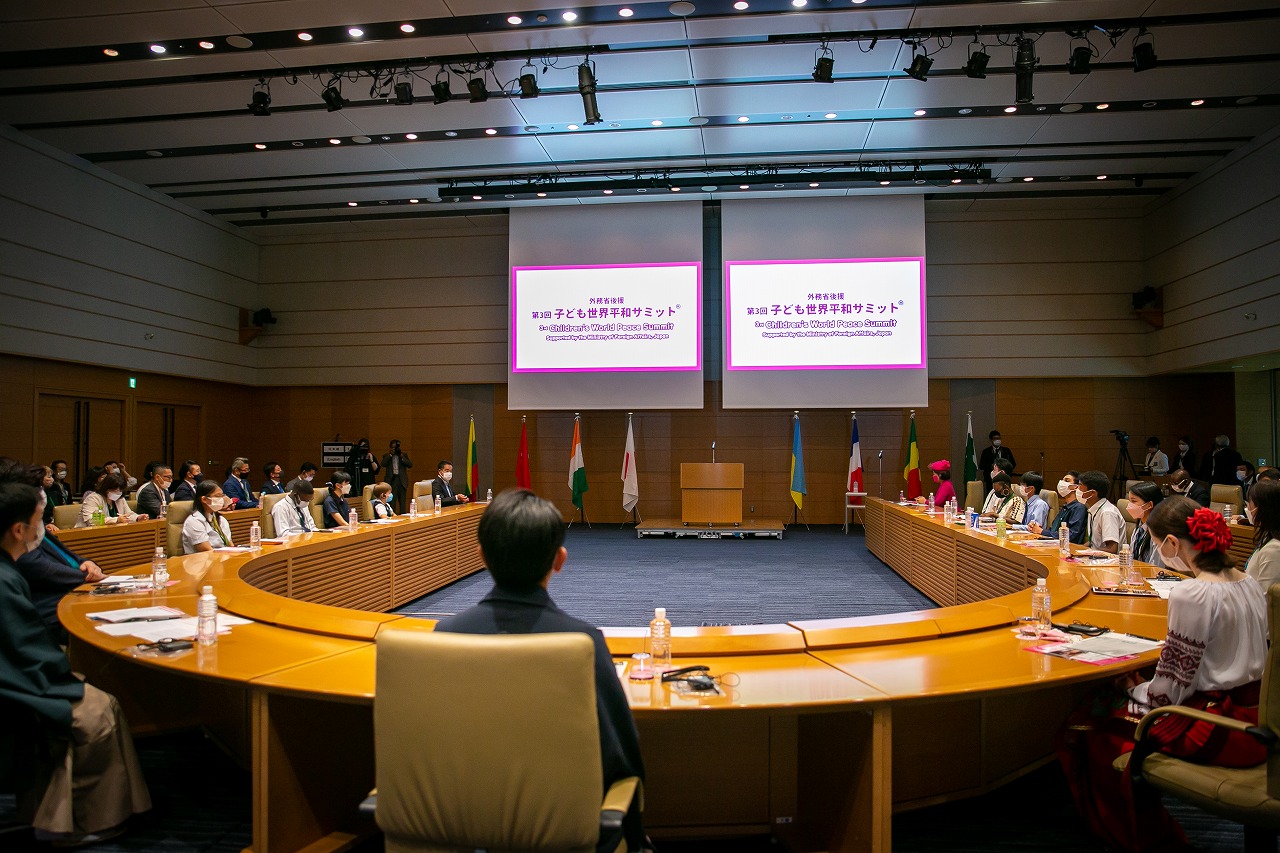 Requests for those who support the application
The idea seen in peace studies so far is to "create world peace by conveying the tragedy of war so that such history will not be repeated.
Of course, this is important, but we would like to take it one step further and present an idea that children will be excited to actively contribute to world peace, for example, "I want to create peace by learning the languages and cultures of many countries and making friends with people around the world so that we can solve problems through discussion without using weapons. We hope that children will be excited to present their ideas and actively contribute to world peace.

We hope that children will learn "how to create peace" instead of learning about the history of war, such as "war" and "nuclear weapons" in their own countries.