We visited Le lycée français international de Tokyo, a French-language international school in Tokyo, for a peace study.
Le lycée français international de Tokyo is officially recognized by the French Ministry of Education and enrolls students from 3 to 18 years old, comprising more than 55 nationalities.
The school also offers the French baccalaureate (university entrance qualification).
With the help of the Renaissance Française Japan Delegation, we donated 830 copies of the manga Le Miracle d'Hiroshima to the students of Le lycée français international de Tokyo for peace studies with approximately 200 students in grades 6 and 7! The book is available in English, French, French, Spanish, Portuguese, Spanish and Japanese.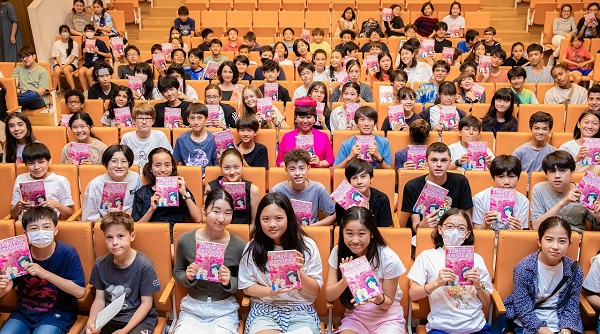 The students read the manga Le Miracle d'Hiroshima and actively asked questions in a dialogue format.
We will share some of the questions from the students and the answers from Taeko Tada, author and president of the board of directors.
---
●Why did you choose the form of manga rather than books?
I wanted to convey history and biographies of great people in manga form because of my own experience of learning history and biographies of great people through manga since elementary school and gaining a deeper understanding of them.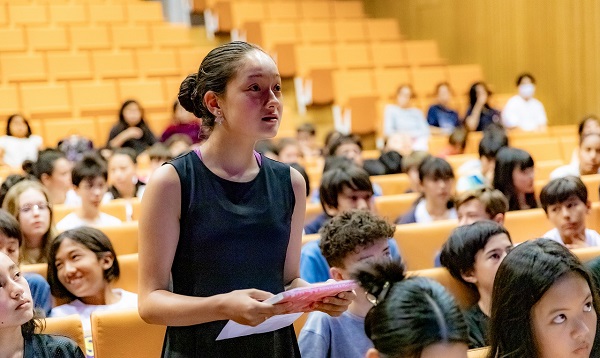 ●This is a question that came to my mind before reading this comic, why did you write a book named Le Miracle d'Hiroshima?
This is because Hiroshima is associated with the image of the atomic bomb and destruction.
I wanted to convey to the world that Hiroshima is not only an A-bombed city and an image of destruction, which is also the reason why I named it "Le Miracle d'Hiroshima," because I truly believe it is a city of kiseki.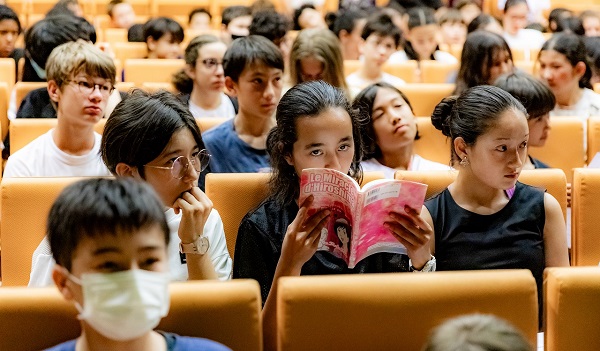 ●How old were you when you decided to write this book?
And how long did it take you to finish it?
I have loved books since I was a child.
It was when I was 13 years old, after visiting the U.S., that I decided I wanted to write a book about Hiroshima.
There was a limit to how much I could tell one person at a time, and I wanted to publish a book in order to tell the story to as many people as possible.
Le Miracle d'Hiroshima took 30 years to conceive from the point of view of how I, a non-hibakusha, could correctly convey the thoughts and feelings of the hibakusha, and after I started production, it took three years because I carefully researched the period from photographs of the time.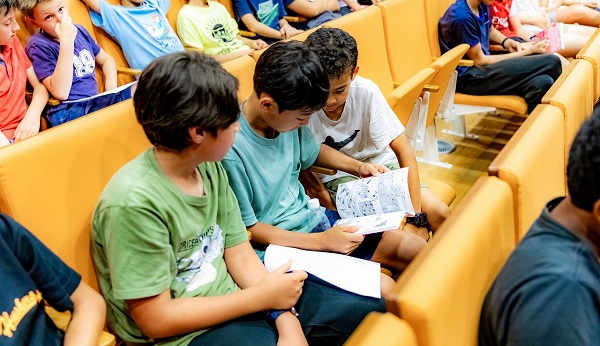 ●Was it difficult to start the Peace Piece Project?
My guiding principle in life is "Don't limit yourself, but first, try.
I didn't find it difficult because I challenged myself to find what I could do.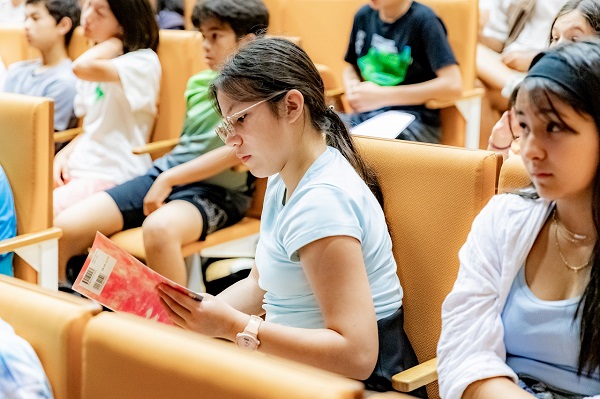 ---
Throughout the entire peace study, we told the students that we hope they will experience the spirit of Hiroshima's recovery at Le Miracle d'Hiroshima and pave the way for peace.
Le Miracle d'Hiroshima is available in Japanese, English, French, and Spanish here.
https://peacepieceproject.com/english/peacelearning/hiroshimamiracle/
The e-book version is available for free and we would be happy if you could review it with 5 stars after reading it.