largest paper crane was certified as Guinness

At the Hiroshima Shudo University from 29th to 30th August 2009, we held "Planning to challenge Guinness with origami largest paper crane".
Volunteers who participated are over 800 people in total!
Started making a origami paper crane with 1 t paper with the power of everyone, it was completed brilliantly at 8 pm on 30th and was certified as Guinness.
It is a new record of width 81.94 m, height 36 m. Outdoor implementation is the world's first achievement!
I would like to express my sincere gratitude to all the volunteers who participated and to everyone who supported us.
Making paper cranes
Rehearsal in preparation for the show
Writing everyone's message
Produced paper (100m x 100m) for paper cranes
All hands on deck to start origami cranes with 1 ton of paper.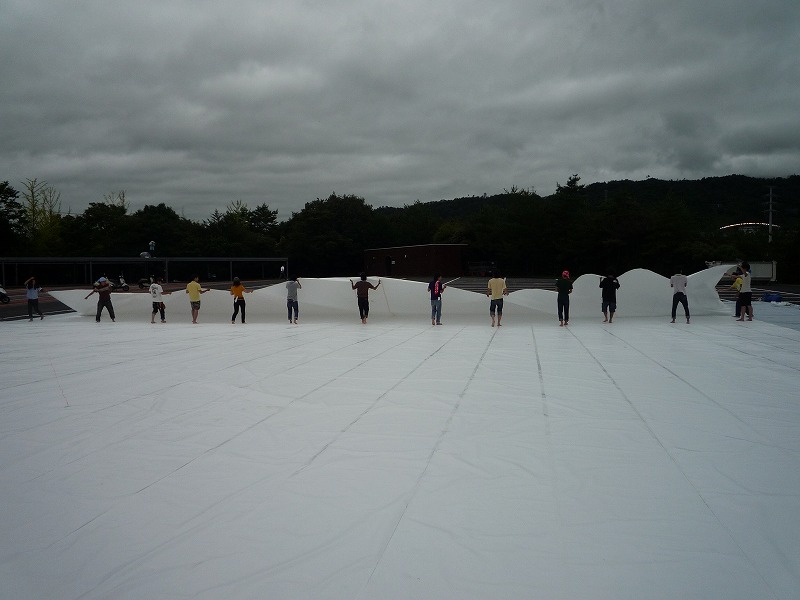 August 30, 2009, 8:00 p.m., Successfully completed! 81.94 meters wide.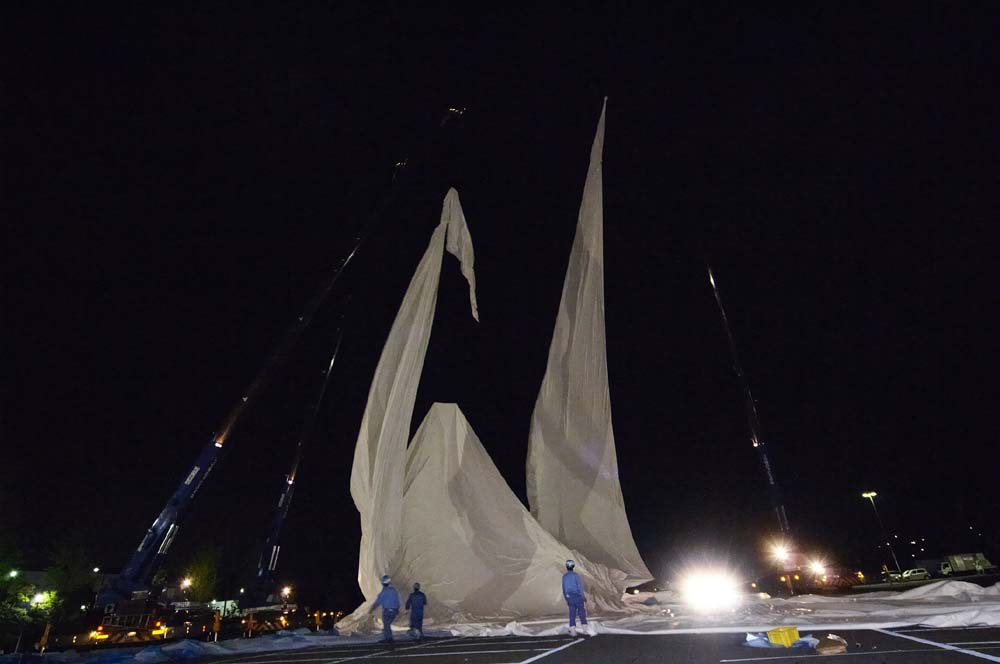 Official Guinness Listing Page >>>